The Power Play Awards is thankful for the expertise and time of our esteemed panel of judges for scoring the 2022 nominations. The international experts from across the LNG value chain have demonstrated their support for inclusion and diversity throughout the energy sector. Last year's judges include: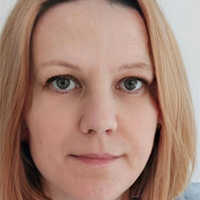 Sandra Antonovic
Chief Operating Officer, Reflex Marine
Sandra is responsible for Reflex Marine's global commercial development and strategic business positioning. She leads the opening of new markets and focuses on improving the company's long-term revenue cycle. She applies her operational expertise to business transition, diversification and strategic growth by implementing lean, highly adaptable, flexible organizational structures.
Sandra has more than 20 years of experience in multinational companies across a range of industries, from FMCG to media, where she has applied her corporate finance background in both greenfield and brownfield projects. Additionally, she has supported UN-led feasibility studies in multicultural environments.
Sandra won the 2021 Pioneer Power Play Award for her success in the LNG industry.
Sandra earned a Bachelor of Business Administration and International Banking from French American Institute in Paris, France and an MBA in International Management from University of London and Wharton School of Business, University of Pennsylvania.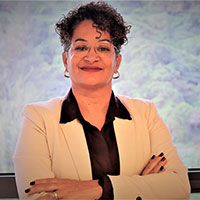 Célia Correia
Executive Board Member for Projects and Development at the INP
National Petroleum Institute – Mozambique
As Executive Board Member at the INP, Célia collaborates with fellow board members on legal, strategic and technical instruments for the oil and gas sector.
Previously, she helped lead the analysis and review of field development plans for the major oil and gas projects in the Rovuma Basin and Pande/Temane Fields, was also involved in the elaboration of the tariff methodology for gas pipelines in Mozambique, the Natural Gas Master Plan for Mozambique and participated actively in the review of petroleum law, the regulation of petroleum operations and the regulation of infrastructure and petroleum operations licensing.
Célia volunteers for the Society of Petroleum Engineers (SPE) and has served as the Chair for the SPE Maputo Section since 2020.
She holds a BSc in Chemical Engineering from UEM - Mozambique and a MSc in Petroleum Engineering from the Norwegian University of Science and Technology - NTNU.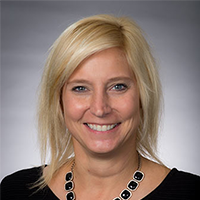 Jillian C. Evanko
President and Chief Executive Officer, Chart Industries Inc.
Jillian (Jill) Evanko has served as President and CEO at Chart since 2018 after joining as CFO in 2017. Prior to joining the company, Ms. Evanko served in leadership and financial positions at Truck-Lite Co., Dover Corporation, Arthur Andersen, Honeywell Corporation and Sony Corporation.
She serves on boards for Chart and Parker Hannifin Corporation, as well as non-profit boards for NAM and USISPF.
In 2020 she received the Power Play Rainmaker Award, the S&P Global Platts Energy Award for Chief Trailblazer and World LNG Executive of the Year.
Ms. Evanko received her BSBA from La Salle University and her MBA from the University of Notre Dame.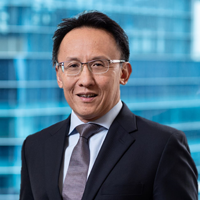 Alan Heng
Group Chief Executive Officer, Pavilion Energy
Since joining Pavilion Energy in 2013, Mr. Heng has been instrumental in developing its activities in Singapore as the former Managing Director (Asia) and Head of the Energy Sales and Market Development. In addition, Mr. Heng is also the Chief Executive of Gas Supply Pte Ltd since 2011.
Mr. Heng began his career as an operations engineer in Mobil Oil Singapore and has held leadership roles including Regional Executive (Pacific Islands), Chairman & Managing Director (Mobil Oil New Zealand), Chairman (Mobil Oil New Guinea) and General Manager (Taiwan).
From 2000-2004, he served as a director on the board of NZX-listed New Zealand Refining Company.
Mr. Heng received his BSME (Hons) and his MBA from the National University of Singapore.
Dr. Tolulupe Ijitona
Instrumentation Engineer, NLNG
Dr Tolulope Ijitona works as an instrumentation engineer in the Production Division. She provides assurance for the integrity of the Industrial Automation and Control System (IACS), which is critical to plant operations across the LNG value chain from gas suppliers' tie-in up to LNG production and shipping. Her work has a direct impact on sustaining gas supplies, LNG production and loading operations.
Dr. Ijitona has more than 10 years of experience in the energy, control, automation and signal processing fields.
Dr. Ijitona won the 2021 Rising Star Power Play Award for her contributions to the LNG industry.
She earned a bachelor's degree in Electrical and Electronic Engineering from the University of Ibadan, graduating as the best student in Nigeria's premier university. She also has master's and doctorate degrees in Electronic and Electrical Engineering from the University of Strathclyde, Glasgow, the United Kingdom.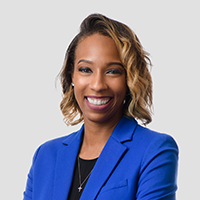 Candace Jimerson
VP, Business Transformation & Development
Candace Jimerson focuses on enabling growth and continuous improvement for Golden Pass. She provides oversight and strategic functional leadership for HR, supply chain and IT. She is also responsible for partnering with Finance on strategic development, long-range business planning and operational readiness to evolve processes, systems and people. Previously, Candace was instrumental in executing the Golden Pass transition from an LNG import terminal to a final investment decision on the 16 MTA export facility.
Candace was the recipient of the 2021 Power Play Ambassador Award, recognizing her collaborative leadership style that builds bridges and finds solutions.
Candace received her BBA in Marketing from Southwest Texas State University in 2000 and her MBA from Texas Southern University in 2003.
Jane Liao
Vice President, CPC Corporation, Taiwan (CPC)
Jane's responsibilities at CPC range far and wide. She leads the Corporate Planning Division, Joint Venture Division, International Affairs Division, Accounting Division, Finance Division, Purchase Division, Green Technology Research Institute, Refining and Manufacturing Research Institute, Exploration and Development Research Institute, and Natural Gas Business.
She has led CPC's LNG business for more than 25 years, became the Deputy CEO of natural gas business in 2015 and served as the CEO of natural gas business from 2017 to 2020 before she became one of five Vice Presidents of CPC in Nov 2020.
She started her career as a chemist at the Exploration & Development Research Institute of CPC.
Jane earned a master's degree in Chemistry from National Tsing-Hua University, Taiwan and a master's

degree of Laws (LLM) in International Dispute Resolution and Management from the CEPMLP (Center for Energy, Petroleum and Mineral Law and Policy) of University of Dundee, Scotland. She also completed the Advanced Management Program (AMP) from Harvard Business School.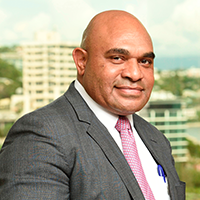 Wapu Sonk
Managing Director, Kumul Petroleum Holdings Limited
As Managing Director of KPHL, Wapu Sonk oversaw the construction and commissioning of NiuPower, Papua New Guinea's first grid-connected, gas-fired power plant. Prior to his role at KPHL, he served as Director of PNGLNG Project interests at IPBC Global.
He has ambitious plans to build KPHL into a large-scale NOC and venture into exploration and drilling.
In addition to his responsibilities at KPHL, Mr. Sonk is a key member of the State Negotiating Team, and, in 2021, he participated in the Papua and P'nyang Gas Agreement negotiations.
Mr. Sonk received his BEng in mining from the University of Technology and a Diploma in Business from the Melbourne Business School.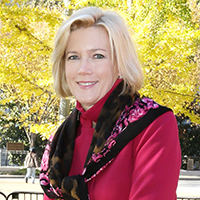 Dena E. Wiggins
President and CEO, Natural Gas Supply Association (NGSA), United States of America
Dena Wiggins leads the NGSA's efforts to encourage the supply and use of natural gas. She promotes the benefits of competitive markets to ensure reliable and efficient supply, transportation and delivery of natural gas.
She holds a Bachelor of Arts degree from the University of Richmond and a Juris Doctor from Georgetown University Law Center. Ms. Wiggins has served as a judge for the Power Play Awards since its debut in 2019.
Dr. Yang Lei
Research Professor and Deputy President, Institute of Energy
In addition to his roles as at Peking University, Dr. Yang is also a member of the Academic Committee of the Energy Transition and Social Development Research Center of Tsinghua University. He serves as President-elect of the International Gas Union coordination committee and as the Deputy Director of the editorial board of "International Petroleum Economy" and "Petroleum and New Energy".
Previously, Dr. Yang served as Senior Advisor to the Executive Director Fatih BIROL of the International Energy Agency and as Director and Deputy Director General of the National Development and Reform Commission and the National Energy Administration.
Dr. Yang is committed to promoting the energy transition, energy reform and global energy governance. He has played critical roles in the implementation of a number of energy policies.
He is the author of several popular energy-related books and articles.