ExxonMobil and KOGAS jointly explore energy technologies
ExxonMobil and Korea Gas Corporation are collaborating to develop the next generation of energy solutions. Representatives from both companies met in September at the ExxonMobil Houston Campus for a workshop focused on LNG research and development of natural gas and LNG technologies.
President and Lead Country Manager for ExxonMobil Korea Sean Chung and an ExxonMobil team welcomed a delegation headed by KOGAS Executive Vice President Yang mi Choi. They exchanged information on technology opportunities, including cryogenic materials and the potential of hydrogen as a fuel of the future. ExxonMobil Upstream Research Center Technology Development Team Lead Anand Nagavarapu hosted the workshop and campus tour.
The two-day session was the latest in a series of joint workshops building on a memorandum of understanding, signed in 2015 by ExxonMobil, KOGAS and the Korea Institute of Energy Technology Evaluation and Planning, for cooperation on energy technology research and development. "We are cooperating in diverse areas of natural gas technologies and new energy technologies," Chung says. "ExxonMobil and KOGAS have a long, mutually beneficial relationship, and it is fitting that we are taking steps together to develop technology to meet the world's energy needs."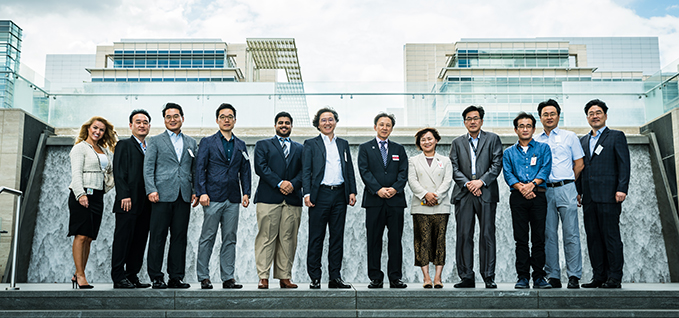 A KOGAS delegation visits the ExxonMobil Houston Campus in September for a research and development workshop on natural gas and LNG technologies.