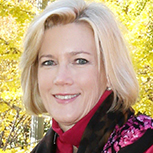 Dena E. Wiggins
President and CEO of the Natural Gas Supply Association (NGSA), United States of America
As President of NGSA, Ms. Wiggins leads the association's efforts to encourage the supply and use of natural gas. She promotes the benefits of competitive markets to ensure reliable and efficient supply, transportation and delivery of natural gas. She holds a Bachelor of Arts degree from the University of Richmond and a Juris Doctor from Georgetown University Law Center.
Madame Li Yalan
Chairperson of Beijing Gas, China
Ms. Li Yalan is currently Chairperson of the Board, Beijing Gas Group Co., Ltd.; Executive Chairperson of China Gas Association; Vice President of the International Gas Union (IGU). Ms. Li Yalan has an extensive background in industry through three decades of experience working in the gas sector. Before joining Beijing Gas, she worked in the government, serving as Deputy Director of the Beijing Municipal Public Affairs Bureau Planning Department.
Maria Sicilia
Director of Strategy, Enagás, Spain
Ms. Sicilia is Director of Strategy and a member of the Executive Management Board at Enagás. She is also responsible for the company´s strategic planning, as well as business intelligence and market analysis, including assessment and monitoring of global investment opportunities. An economist and lawyer by training, she holds an MPA (Master of Public Administration) in Economic Policy from the London School of Economics and an executive certificate in Global Strategic Management from Harvard Business School.
Maya Morsy, PHD
President of The National Council for Women, Arab Republic of Egypt
Dr. Morsy has more than 23 years with National, Regional and International organizations working in the National Council for Women, the United Nations, USAID, Academic institutions, and the Private Sector. Her work experience has strengthened the strategic partnership with the League of Arab States, European Union, Organization of Islamic Cooperation, African Union, Union for the Mediterranean, Government Organizations, Civil Society, Academic institutions and Private Sector.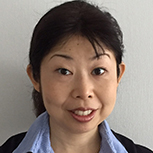 Momoyo Yuki San
Deputy General Manager, Petroleum Exploration Co., Limited (JAPEX), Japan
Ms. Yuki San has over twenty-five years' experience across the energy value chain, covering power, gas/LNG and upstream industry. She worked at Hitachi and Shell, prior to joining JAPEX and holds a bachelor degree of Economics from Keio University.
Yngvil Eriksson Åsheim
Managing Director, BW LNG, Norway
Ms. Åsheim is the Managing Director of BW LNG and is responsible for BW's move into LNG infrastructure projects. She holds a Masters in Marine Engineering from the Norwegian Institute of Technology (NTNU). Ms. Åsheim started her career at DNV as a surveyor in 1993 and held various positions within the classification society. She has also held several board positions and is currently a Director of Gard P&I (Bermuda) Ltd.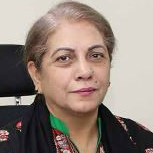 Uzma Adil Khan
Chairperson, Oil and Gas Regulatory Authority (OGRA) Managing Director Sui Northern Gas Pipelines Limited (SNGPL), Pakistan
Ms. Khan has extensive work experience in many leadership and senior management positions. She is a Fellow Member of the Institute of Chartered Accountants of Pakistan and Institute of Chartered Secretaries and Managers. She graduated in English Literature / Psychology from the University of the Punjab. Ms Khan's career has been accomplished and versatile during which she has served across many prestigious organizations in different roles.