The first-ever Power Play Award winners were selected from a highly competitive field of professionals in the LNG value chain. Congratulations to all the nominees, finalists and our 2019 winners.
Rising Star Award Winner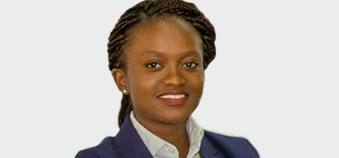 Eni Rovuma Basin
Jocelyne's career in the industry started in 2013 when she was only 22 years old. After concluding a Master's in Economy and Management of Energy and the Environment, she joined Eni in Mozambique (Eni East Africa) as a civil engineer. She started working in the site surveys group for one of the main Eni East Africa projects at the time, where she developed her project management skills.
Later, Jocelyne´s professionalism and commitment served her well as she became directly involved in the most challenging project in the Mozambique oil and gas scene at the time, the Coral South FLNG Project.
Her strong engagement with the local government and stakeholders made it possible for Eni East Africa to reach the approval of the development plan in 2016 and the Final Investment Decision of the project in June 2017. These achievements represented a groundbreaking milestone in Mozambique´s oil and gas industry, being the first Rovuma Basin project to enter into execution phase and heralding the start of a huge development process for Mozambique. Since then, she has been following the construction phase of the FLNG and is also working in the Rovuma LNG Phase 1 Project, ensuring alignment with government and stakeholders.
Jocelyne won the 2017 Outstanding Mozambican Woman in Gas & LNG Award at the CWC Mozambique Gas Summit and was shortlisted in the category of "Future leaders" by the Petroleum Economist Awards 2018, distinguishing herself as an emerging leader in the industry.
Jocelyne sees her work in the oil and gas sector as an opportunity to contribute to the economic development of Mozambique. She believes the industry has the potential to boost the overall economy of Mozambique, reducing extreme poverty, promoting sustainable economic development and establishing shared prosperity.
In October 2018, she had the honor of attending the first Young African Leaders Initiative (YALI) Cohort for Young Women in Energy with 35 other young women from the energy sector across the African Continent. This training was a joint program between YALI, an initiative launched by the former U.S. President Obama and Power Africa, an initiative from the U.S. Agency for International Development.
Today, at only 29 years old, she is the External Relations Manager in Eni in Mozambique / Eni Rovuma Basin in Mozambique, the first female and the first Mozambican to hold a management position in the Company.
Vanguard Award Winner
Julie Mayo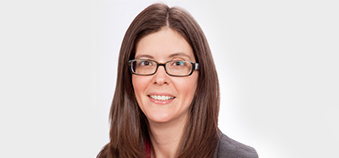 Norton Rose Fulbright
Julie Mayo is a partner in Norton Rose Fulbright's (NRF) energy transactions practice group and leads NRF's U.S. oil and gas practice. Her practice focuses on oil, natural gas and electric power projects, with a specialty in natural gas and LNG. Julie represents energy industry clients on project development and mergers and acquisitions matters. Her project development experience encompasses all phases and aspects of the project: from construction to commercial contracts and consortium structuring to transportation. She is well-versed in the analysis required to ensure appropriate risk allocations are achieved throughout the value chain and takes a pragmatic approach to problem-solving and negotiations. She has contributed to the successful development of a number of globally-prominent energy infrastructure projects, including a number of significant LNG projects in the US and around the world, and maintains an active practice in the LNG and oil and gas industries.
In addition to leading the U.S. oil and gas practice, Julie currently serves as hiring partner for the Houston office of NRF. In that role, she is involved in the recruitment of law students and other junior lawyers to NRF. She appreciates the opportunity to shape the future of the legal industry and NRF's energy practice through these important decisions. Julie is also a member of the Leaders Circle of the Center for Women in Law, which is dedicated to the advancement of women in the legal profession at all stages of their careers.
Julie is a graduate of the University of Texas School of Law and received her BA and MPH from Emory University. She resides in Houston with her husband and their 5-year-old son.
Rainmaker Award Winner
Phaedra Deckart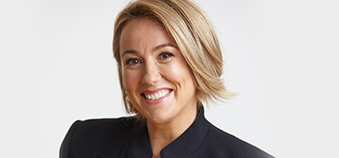 AGL Energy Limited
Phaedra Deckart is a senior energy executive with more than 20 years of experience across domestic and global markets. Bringing legal, commercial and deep sector knowledge to bear, Phaedra is widely known as an innovator in collaborative deal-making and creating alternative ways of looking at the energy issues facing the international markets.
She leads the transformation of AGL's energy supply portfolio, driving commercial negotiations across a range of trading and marketing activities. Her career at AGL has been focused on the company's wholesale gas portfolio as Head of Wholesale Gas and now as General Manager, Energy Supply and Origination.
Starting her career in law, she fast became passionate about business and moved into the oil and gas industry with Santos Limited, where she held commercial, corporate, gas and LNG marketing positions.
At AGL, she has successfully managed the sourcing and origination of gas, power and coal deals and continues to navigate the viable transition to renewables. She plays a lead role in AGL's LNG import terminal project in Australia, set to bring a new source of supply to the market.
Often asked to speak publicly about her views on working life, Phaedra is committed to creating business environments in which people play to their strengths, and where traditional gender roles have no influence over career progression.
A mother of two, Phaedra is a vocal advocate for women in leadership. She is committed to improving diversity and inclusion throughout AGL and more broadly in the community. Her name is derived from the Greek word meaning "bright," which reflects the vitality and optimism that she brings to every challenge.
Phaedra sits on the Board of the Australian Gas Industry Trust and is a Director of EIM.
Meet the 2019 Finalists
Evaluated by an impartial panel of seven international experts across the LNG Value Chain, finalists were selected for each category of the 2019 Power Play Awards. These finalists exemplified all of the sought-after characteristics for the awards.
The Rising Star – presented to an outstanding female professional, age 35 or younger
Loide Chebeia, Anadarko – Mozambique LNG1
Sarah Soon, BW LNG
Wu Wei (Lene), Sinopec
The Vanguard – given to a male or female professional who displays outstanding leadership
Yang-mi Choi, KOGAS
Clair Marceaux, Cameron Parish Port, Harbor and Terminal District
Evelyn Liang Shangxuan, Guangdong Dapeng LNG Company Limited
The Rainmaker – awarded to a female professional who has delivered exceptional value and business results
Sarah Bairstow, Mexico Pacific Limited
Maggie Jia, Cheniere Energy
Aezel Shella Vitto, Ferrand Qatar