The 2020 Power Play Award winners were selected from a highly competitive field of professionals working across the LNG value chain. Congratulations to all the nominees, finalists and our 2020 winners.
Meet the 2020 Winners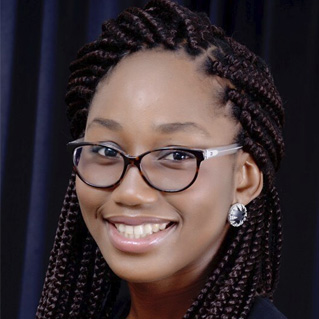 Rising Star Award Winner
Mervin Azeta
Schlumberger, Nigeria

Mervin Azeta is a Product and Service Delivery Manager with Schlumberger, one of the world's largest energy service and technology providers. Currently based in the Republic of the Congo, she focuses on improving the delivery of oil and gas well completion projects and promotes higher levels of engagement and internal alignment to improve performance in an increasingly competitive and dynamic marketplace.
Azeta holds a bachelors in Chemical Engineering from the University of Benin as well as a masters in Sustainable Energy Futures from Imperial College London.
Watch Mervin's interview on how it feels to win the 2020 Power Play Rising Star Award.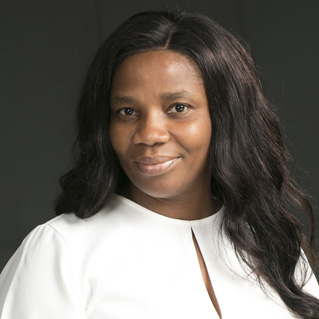 Vanguard Award Winner
Tolulope Longe
Nigeria LNG, Nigeria

Tolulope (Tolu) Longe works as a Manager, Production Support at Nigeria LNG Limited (NLNG.) She played a key role in the development of NLNG's site debottlenecking project and the NLNG Train 7 project, which eventually achieved its Final Investment Decision (FID) in December 2019. She is currently the post-FID asset site focal point for the construction phase of the project.
Longe graduated from the University of Ibadan with a degree in Chemistry. She earned an MBA from Imperial College London and a Master of Technology from Curtin University.
Watch Tolulope's interview on how it feels to win the 2020 Power Play Vanguard Award.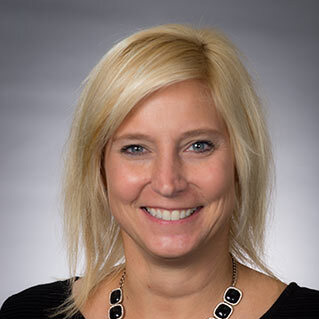 Rainmaker Award Winner
Jillian Evanko
Chart, U.S.A.
Jillian (Jill) Evanko is President and Chief Executive Officer of Chart Industries, Inc. In addition to serving on Chart's Board of Directors, Evanko also serves as an independent director of the Board of Alliant Energy and its subsidiaries. She joined Chart in February of 2017 as Chief Financial Officer and has held previous positions at Truck-Lite Co., Dover Corporation, Arthur Andersen, Honeywell and Sony Corporation of America.
Evanko received an MBA from The University of Notre Dame and a Bachelor of Science in Business Administration from La Salle University.
Watch Jillian's interview on how it feels to win the 2020 Power Play Rainmaker Award.
Meet the 2020 Finalists
The Rising Star – presented to an outstanding female professional, age 35 or younger
Capt. Iro Gidakou, Maran Gas Maritime, Cyprus
Working for Maran Gas Maritime, Inc., Iro Gidakou currently serves as captain and security officer onboard LNG vessels. Her principal responsibilities are to operate each vessel under her command with the highest level of safety in accordance with the company's stated principles, policies and objectives. She must safeguard the lives of the crew, the environment, the ship and its cargo.
Captain Iro holds a bachelors degree in Marine Transportation and a masters in Shipping and Finance and is currently pursuing an MBA in Shipping.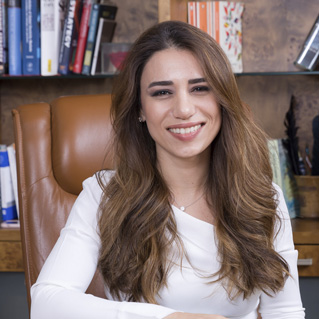 Zeynep Harezi, Karpowership, Turkey
Zeynep Harezi is Chief Commercial Officer of Karpowership, a global energy company with headquarters in Istanbul. In 2010, as Regional Director for the Middle East, she led the operation of the world's first floating power plant (powership) project in Iraq. Karpowership now has a total of 25 powerships, with 20 of them operational in 11 countries around the world.
Zeynep studied Economics and Philosophy at Hamilton College in New York and holds an MBA from the London School of Economics.
Tian (Ivy) Liu, CNOOC, China.
Liu Tian is a Senior Trading Manager in the Trading department of CNOOC Gas and Power Trading & Marketing Ltd. In the past few years, she has successfully added millions of U.S. dollars of value to the company by managing and optimizing millions of tons of spot LNG trading synergized with China's largest-term LNG portfolio. She was also involved in business development of overseas LNG projects, mid/long-term term LNG SPA negotiations and optimizations.
Liu Tian holds an MA degree from Newcastle University.
The Vanguard – given to a male or female professional who displays outstanding leadership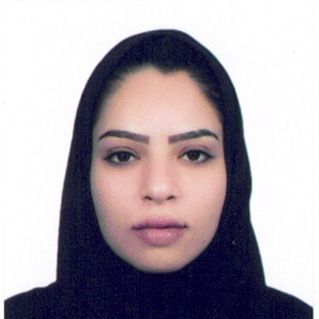 Noora Ali Al-Kharji, Qatar Petroleum, Qatar

Working as the Head of LNG Value Chain for Qatar Petroleum, Noora Ali Al Kharji applies her expertise in coaching, management and contract management to develop the skills and talents of the operation while positively impacting the bottom line of the company. Prior to joining Qatar Petroleum, she worked for more than eight years at Qatargas as Head of LNG Sales Contracts and Head of LNG Sales Administration.
Ali Al Kharji earned a bachelor's degree in Marketing and Marketing Management from the University of Bedfordshire in England.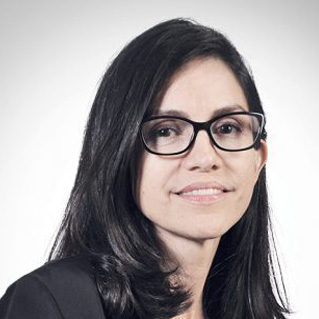 Patricia Gallego, Cheniere, U.S.A.

Patricia Gallego is Vice President, Operations Support at Cheniere Energy, Inc. She oversees a multifunctional team that delivers services to LNG operations in South Texas, Louisiana and pipelines. Gallego's tenure is noted for her ability to build strong relationships across all stakeholders and at all levels through effective communication and advocating for world-class standards in asset safety, integrity and reliability.
Gallego holds a bachelors in Electrical Engineering from Universidad Nacional de Colombia and an MBA from the University of Houston.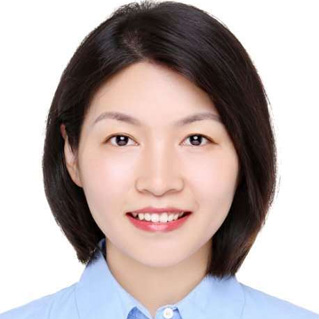 Beibei Xue, PetroChina International Company Ltd., China.
Beibei Xue graduated from University with a degree in International trade. Her first role in oil and gas was as an operator in pipeline natural gas importation at PetroChina International Company Ltd in Beijing. She then took on the role of Risk Manager allowing her to gain experience in gas and LNG trading risk management.
In 2018, she was offered secondee role to the PetroChina London office during which she gained experience in LNG trading. She then returned to China in 2019 where she now holds the role of LNG Scheduling and Operation Team Leader.
The Rainmaker – awarded to a female professional who has delivered exceptional value and business results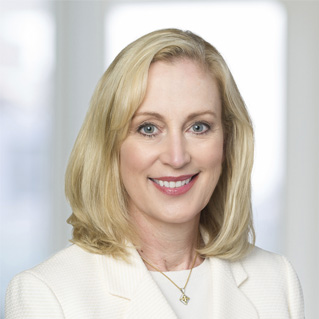 Lisa Glatch, Sempra, U.S.A.

Lisa Glatch is Chief Operating Officer of Sempra LNG. In this role, Glatch is responsible for operations including engineering and construction, project controls, human resources, external affairs, sustainability and compliance. She also serves as chair of the board of directors for Cameron LNG, LLC, an $11 billion joint venture of which Sempra Energy owns 50 percent.
Glatch graduated from the University of Colorado at Boulder with a bachelor's degree in chemical engineering. She has completed advanced management programs at The Wharton School at the University of Pennsylvania and Stanford University.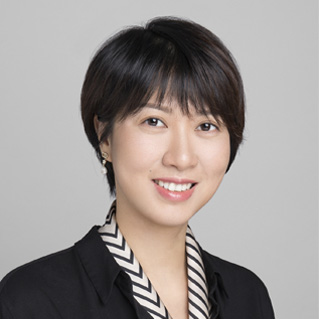 Dr. Li Li, Zhejiang Energy Group, China

Dr. Li Li is the Vice General Manager of Zhejiang Provincial Natural Gas Development Co., LTD, a part of Zhejiang Energy Group Co., Ltd. (ZEG.), responsible for natural gas sourcing, distribution, and pipeline operations. Dr. Li led the first international LNG procurement deal and created a long-term international LNG trading mechanism for ZEG in 2019. With exceptional capabilities in technology innovation in clean coal-fired power and outstanding leadership in China natural gas market reform, Dr. Li. has made great contributions to China's clean energy transition.
Dr. Li holds a PhD in Environmental Science of Sustainable Development.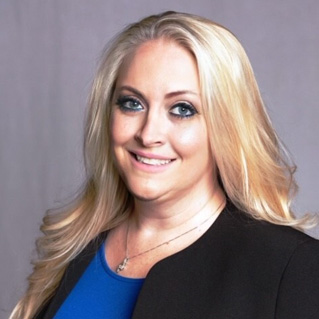 Stephanie Sirt, Honeywell, U.S.A.

Stephanie Sirt serves as Vice President of Honeywell's global engineering, procurement and construction (EPC) business. She is a trusted advisor to Honeywell's EPC partners, helping to ensure that projects, including LNG projects, have best-in-class automation systems and project execution. While EPCs complete projects and may not stay onsite for the post-project operations portion, Sirt and her team assist end-customers in realizing value throughout the life of the asset.
Sirt holds a Bachelor of Science degree in Information Technology.