The 2021 Power Play Award winners were selected from a highly competitive field of professionals working across the LNG value chain. Congratulations to all the nominees, finalists and our 2021 winners.
Meet the 2021 Winners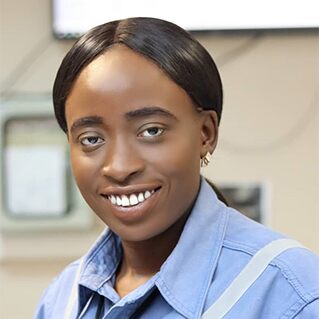 Rising Star Winner
Dr. Tolulope Ijitona
NLNG, Nigeria
Dr. Tolulope Ijitona is an electrical and electronic engineer with more than 10 years of experience in the energy, control, automation and signal processing fields. Tolulope currently serves in the Production Division of NLNG. She provides assurance for the integrity of the Industrial Automation and Control System (IACS) comprised of the Distributed Control System (DCS) and Triconex Safety System and a portfolio of third-party systems critical to plant operations across the LNG value chain.
Tolulope has received multiple awards for her contributions to the growth of NLNG, including the Digital Innovation Award, the Core Value Award, the Coaching Award and the Outstanding Performance Award for actively contributing to knowledge sharing.
She acquired a bachelor's degree in Electrical and Electronic Engineering from the University of Ibadan. She earned master's and doctorate degrees in Electronic and Electrical Engineering from the University of Strathclyde, Glasgow, United Kingdom.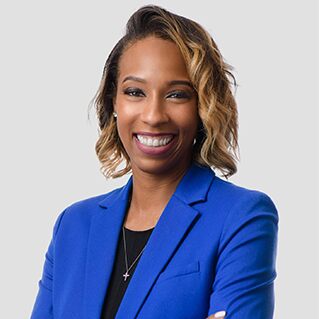 Ambassador Winner
Candace Jimerson
Golden Pass LNG, U.S.A.
Candace Jimerson is the Senior Director, Commercial LNG Operations at Golden Pass LNG. Her scope of responsibility extends to the entire commercial value chain but with a focus on LNG scheduling, storage and inventory optimization, cargo scheduling and marine operations. Additionally, she serves as the most-senior point of contact for customers of Golden Pass LNG. In 2019, she was instrumental in bringing the roughly 16 MTA project to a positive final investment decision (FID.)
Candace received her BBA in Marketing from Southwest Texas State University in 2000 and her MBA from Texas Southern University in 2003. She has been with Golden Pass LNG since 2010.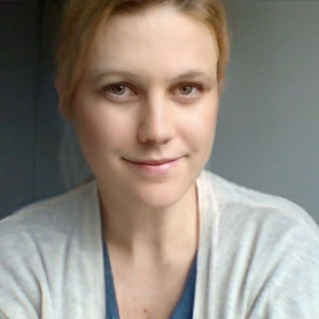 Pioneer Winner
Sandra Antonovic
Reflex Marine Ltd., UK
Sandra Antonovic is Chief Operating Officer at Reflex Marine, where she's responsible for global commercial development and strategic business positioning. In this position, she leads the opening of new markets, improving the company's revenue cycle with long-term focus.
Sandra has more than 20 years of experience working for multinational companies across a range of industries, from FMCG to media. She has applied her corporate finance background on both greenfield and brownfield projects, as well as supported UN-led feasibility studies in multicultural environments.
Sandra's operational expertise focuses on business transition, diversification and strategic growth through lean, highly adaptable, flexible organizational structure.
Sandra earned a Bachelor of Business Administration and International Banking from French American Institute in Paris, France and an MBA in International Management from University of London and Wharton School of Business, University of Pennsylvania.
Conqueror Winner
Hilary Ware
Cheniere Energy, Inc., U.S.A.
Hilary Ware is Senior Vice President and Chief Human Resources Officer at Cheniere Energy, a full-service provider of clean, secure and affordable liquified natural gas (LNG).
At the helm of Cheniere's Human Resources department, Hilary has been influential in the organization's transformation into the largest producer of LNG in the United States and the second largest LNG operator in the world.
Hilary earned a bachelor's degree in Industrial Psychology from the University of California, Berkeley. In addition to her role as a business leader, Hilary sits on the board of directors of several community organizations.
Meet the 2021 Finalists
The Rising Star – Presented to an outstanding young female professional under 35 years old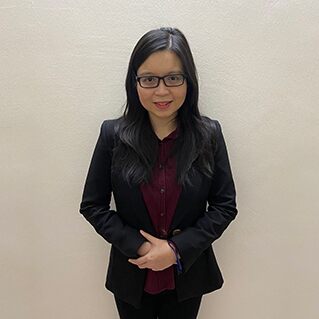 Dr. Serene Lock Sow Mun, Universiti Teknologi PETRONAS, Malaysia
Dr. Serene is a lecturer at Universiti Teknologi PETRONAS (UTP). Her well-cited and award-winning computational invention has been commercialized to natural gas sweetening facilities in Southeast Asia since 2015. It is used to produce natural gas that is safe, clean, environmentally-friendly and energy-efficient for public use while meeting the stringent requirements for LNG facilities.
Serene is a multi-award-winning engineer, receiving international recognition from renowned professional bodies, such as EGYPS, ADIPEC, WWF and IChemE. Serene earned a Bachelor of Chemical Engineering (Hons) from University of Toronto. Subsequently, she completed her master's and PhD in Chemical Engineering from UTP.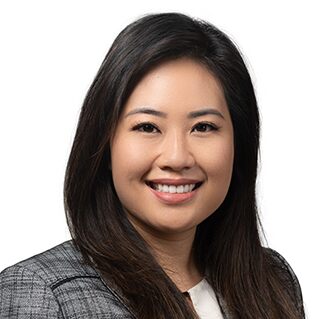 Leilan Johnson, Sempra LNG, U.S.A.
Leilan Johnson is the Contracts & Procurement Manager for Sempra LNG, where she leads the contracts and procurement teams for the Energia Costa Azul (ECA) LNG project and is responsible for the administration of the approximately $1.5 billion lump sum EPC contract. ECA LNG was the only LNG export project in the world to have reached a final investment decision in 2020. Prior to her current role, Leilan was the procurement lead on Cameron LNG and later project manager for the estimate reviews on ECA LNG and Port Arthur LNG.
Leilan earned a bachelor's degree in Business Administration with a focus on finance and supply chain management from the University of San Diego.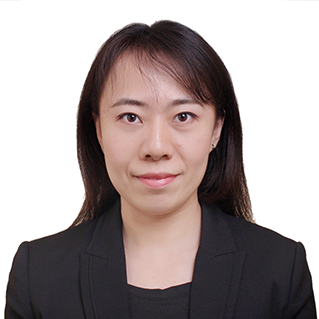 Ling Shen, PetroChina International, China
Ling Shen is currently the Deal Lead in the LNG Origination and Deal Structuring team at PetroChina International (PCI). She is the lead commercial interface with external markets, negotiating and closing value-enhancing deals for PCI and its partners and customers. Since joining PCI in 2011, she has held various commercial, operational and trading positions across the pipeline gas and LNG businesses. She was deeply involved in the commercial structuring for the China-Myanmar Pipeline gas import, and has led several high-profile, long-term LNG supply deal negotiations.
Ling earned her bachelor's and master's degree in Thermal Engineering from Tsinghua University.
The Ambassador – Given to a professional who displays outstanding leadership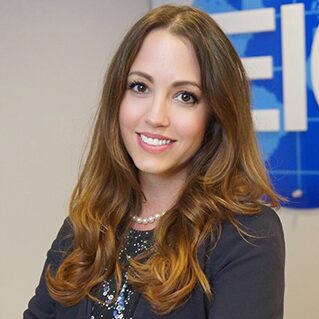 Amanda Duhon, The EIC (Energy Industries Council), U.S.A.
As part of the EIC's Senior Management Team, Amanda Duhon plays an integral role in achieving the EIC's strategic objectives across the North & Central America region. She adds value to EIC members by fostering key industry relationships, identifying business opportunities and promoting EIC members' interests across the energy sector.
Prior to joining the EIC, Amanda served in the public sector with Trade & Investment Queensland, Australia and the Department for International Trade (DIT) as well as in the private sector as a senior paralegal and policy analyst.
Amanda holds a BA in International Studies and a MA in Political Science with a focus on Public Policy and Administration.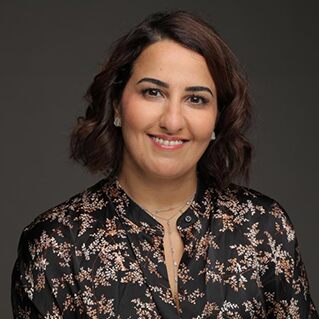 Sarah Behbhani, BEnergy Solutions Consultancy, UAE
Sarah Behbhani is a founder and managing director of BEnergy Solutions Consultancy.
Prior to starting BEnergy, she was Senior VP of LNG at Jera Global Market, where she created the joint venture's LNG desk. In the process, she was responsible for building the overall desk structure, which included recruiting talent, leading the LNG growth strategy and oversight of trading, optimization and risk management.
For eight years, Sarah led Shell's LNG trading business in the west where she oversaw the integration of Repsol and BG's LNG portfolio, growing Shell's trading activities in the Middle East and Atlantic Basin. Sarah has more than 20 years of experience, serving oil and LNG roles in Kuwait, London, Dubai and Singapore.
She graduated with a degree of Mechanical and Aerospace Engineering from the University of Dayton and an MBA from London Business School.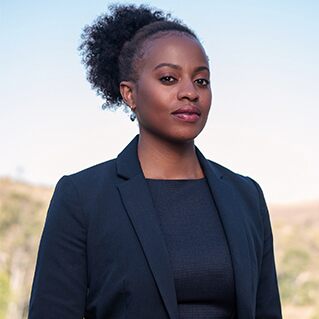 Talumba Katawala, Technip Energies, Mozambique
Talumba Katawala is the Local Content & Public Affairs Manager for Technip Energies in Mozambique. She is responsible for implementing sustainable, long-term investments in local content, corporate social responsibility and stakeholder engagement. She manages and advises on the implementation of National Content Development requirements.
She is also the cofounder of Mozambican Women of Energy, a group driven to empower women and men in Mozambique and across Africa to become leaders of the energy transition. Targeting gender equality and sustainable development, the organization builds capacity, connects players and develops leaders to become future makers and contributors to the energy transition in Mozambique.
Talumba earned a BBA from University of St. Thomas in Mozambique.
The Pioneer – Awarded to an LNG champion demonstrating outstanding business, innovation and/or technology contribution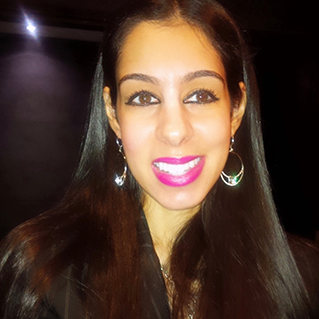 Anan Abdullatif, Oman Shipping Company, Oman
Anan Abdullatif is a Senior Commercial Manager with Oman Shipping Company and is responsible for managing the company's fleet of LNG vessels. She is a full-fledged chartering executive with 16 years in the LNG business dealing in the international market. Her experience includes negotiating the terms and conditions of commercial/shipping agreements and securing long-term charters for the company's LNG vessels with major gas companies worldwide. Anan manages contracts that generate more than $150 million in revenues annually.
Anan holds a bachelor's degree in Business Management from Royal Holloway University of London.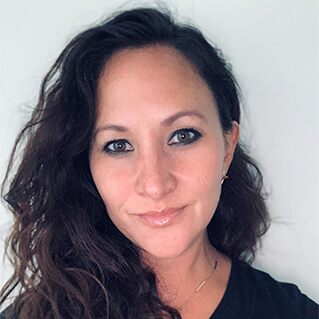 Melissa Lindsay, Emstream & Emsurge, UK
Melissa Lindsay is Founder and CEO of tech startup Emsurge, a blockchain-ready marketplace for trading bespoke commodities and tools for traders. She also founded Emstream, a tech-enabled LNG and carbon brokerage, and is an angel investor in an AI startup.
Formerly the Global Head of LNG at Tullett Prebon, she brokered more than 100 cargoes and designed the JKM futures contract. She now assists new entrants into the JKM market via a collaboration with Evolution Markets.
Melissa is a member of the Taskforce for Scaling Voluntary Carbon Markets and recently founded the Clean LNG Trader's Forum with DMG Events.
She earned a Bachelor of Science degree in Economics and International Development from the University of Bath, UK.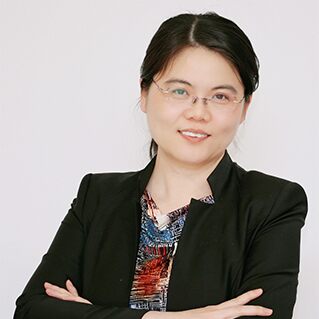 Yanyan Zhu, CNOOC, China
Yanyan Zhu serves as VP of CNOOC Gas and Power Trading & Marketing. She is responsible for the management and optimization of the organization's LNG portfolio. Yanyan has deep experience in LNG procurement, international business development, contract management, LNG trading, commercial and legal negotiation of LNG projects and LNG policy and regulations.
She earned bachelor's and master's degrees in English literature from Peking University, China and is qualified as an Enterprise Legal Counsel.
The Conqueror – Presented to a resilient woman who has overcome many challenges, particularly in light of the 2020 pandemic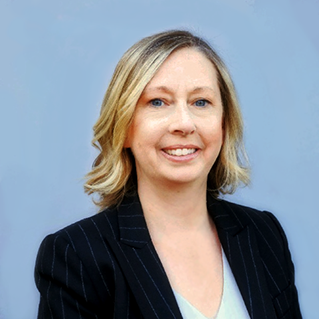 Charlotte Raggett, Rockies LNG, Canada
Charlotte Raggett is the President & CEO of Rockies LNG, a partnership of Canadian natural gas producers, working with the Nisga'a Nation and Western LNG to advance an LNG project in northwest British Columbia.
Charlotte has worked in the natural gas and midstream businesses for more than 25 years, serving in positions at Seven Generations Energy, the Canadian Energy Research Institute, Dow Chemical Canada, Williams Energy Canada, TransCanada Midstream and Inter Pipeline Fund. Her experience is both broad and deep, with expertise in mergers and acquisitions, marketing, business development, strategy and planning, regulatory affairs and utility supply.
Charlotte earned a Bachelor of Arts in Economics and Mathematics from Queens University and a Master of Arts, Economics from the University of Calgary. She is a Past President of the Economics Society of Calgary and Past Treasurer and Board Member of the Industrial Gas Consumers Association of Alberta.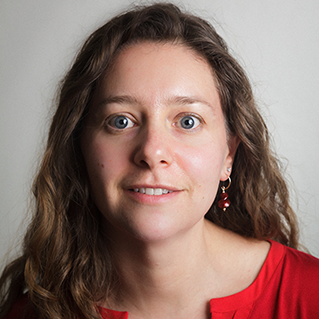 Elena Berman, Kairos Aerospace, U.S.A.
Dr. Elena Berman is the Chief Science Officer of Kairos Aerospace, an emissions management company. Elena oversees all aspects of Kairos' hyperspectral data, from hardware through analysis of raw data into actionable, geolocated methane emissions. In 2020, this data helped oil and natural gas companies eliminate 14.4 billion cubic feet of methane emissions, the equivalent of removing 1.6 million cars from the road. Elena and her teams are also responsible for using Kairos' basin-wide natural gas leak surveys to gain a deeper understanding of emissions across oil and gas basins.
Elena earned her PhD from Stanford University and completed postdoctoral research at Lawrence Livermore National Laboratory.
Rosario Osobase, Tenaris, Nigeria
Rosario Osobase leads the commercial and institutional businesses for Tenaris in Nigeria. Tenaris is a global leader in the manufacture of steel pipes and services. In her role, she manages the company's commercial agenda, defines engagement with government and industry stakeholders and executes long-term sustainability strategies. She has been instrumental in helping Tenaris increase its human capacity development and local infrastructural deployment for Nigeria's economic advancement.
Rosario also serves as Executive Secretary and a director on the board for the Petroleum Contractors Trade Section (PCTS.) She is a nominee for the Nigerian Content Research & Development Council of the Nigerian Content Development & Monitoring Board, which works to advance research and development across the energy value chain in Nigeria.
She earned a first-class degree in computing from the University of Bradford and is currently finishing her Executive MBA at IMD in Switzerland.