The 2022 Power Play Award finalists were selected from a highly competitive field of professionals working across the LNG value chain. Congratulations to all the nominees and finalists!
The Rising Star – Presented to an outstanding young female professional under 35 years old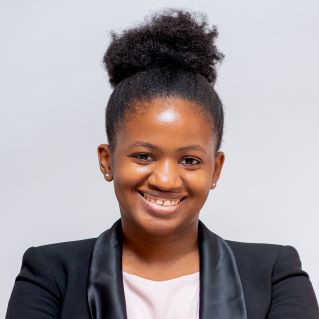 Eugénia Langa, CEO, NWEBA LDA
Eugénia is the CEO of Nweba Lda. She has International Certification in Professional Procurement, is a member of the Association of Certified Procurement & Operations Professional (ACPOP) and International Academy of Business and Financial Management (IABFM).
Eugénia is a professional with training in Business Management and Civil Construction, with more than 12 years of experience working with national and international companies in Mozambique with solid knowledge in Procurement, Logistics, Project Management and Market Research. She has worked in procurement with responsibility for the design of processes and procedures within organizations.
She is a member of Lionesses of Africa, which is a social enterprise working to advance Africa's women entrepreneurs and a member of the Cherie Blair Foundation, which is a platform that aims to help release the potential of women entrepreneurs, so they can redefine the future.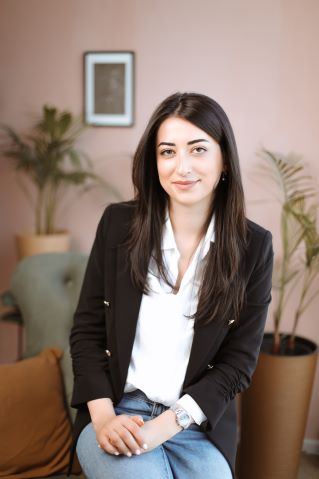 Aynur Mahmudova, Electrical Coordinator, Saipem
Aynur Mahmudova is an Electrical Engineer currently working in SAIPEM Contracting Netherlands Azerbaijan branch. She is responsible for safely and timely execution of projects which consist of subsea structures and umbilical installation, pipelay, platform jacket transportation activities via ships and are based in Azerbaijan. She coordinates preparation of electrical design, engineering, procurement specifications, quality and HSE assurance, criticality ratings and performance management.
Aynur holds bachelor and master degrees in Electrical Engineering from Azerbaijan State Oil & Industry University. She is currently a PhD candidate on Renewable Energy Sources Optimization and Microgrid Technologies in Azerbaijan Scientific-Research and Design-Prospecting Power Engineering Institute.
She has authored multiple scientific articles in international journals (IJTPE, WCE) and is a member of IEEE, IAENG, EI, WIRE and EuroScience.
She is active in professional organizations and mentoring young women in STEM fields.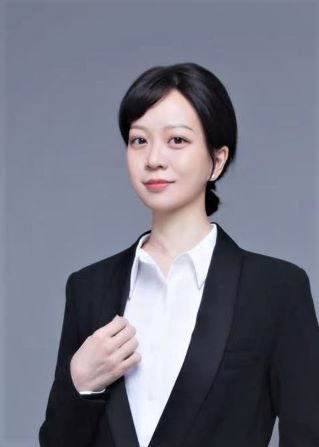 Jing Ran, Head of LNG Spot Trading and Hedging, CNOOC Gas and Power Group
Jing Ran is the head of LNG spot trading and hedging team of CNOOC Gas and Power Group. She devoted herself in CNOOC LNG business for more than 10 years, in charge of the short-term LNG procurement, international spot trading, shipping optimization and hedging business. Through her efforts, CNOOC's LNG trading footprint expanded extraordinarily across various regions globally in recent years. Within less than 5 years since 2017, she led the short term/spot LNG procurement and trading volume more than 40mpta.
Jing has participated in hundreds of rounds of mid-long term LNG contracts negotiations, including optimization, price review, business development, new contracts, constantly refresh and optimize CNOOC's LNG portfolio in the world in recent years.
The Ambassador – Given to a professional who displays outstanding leadership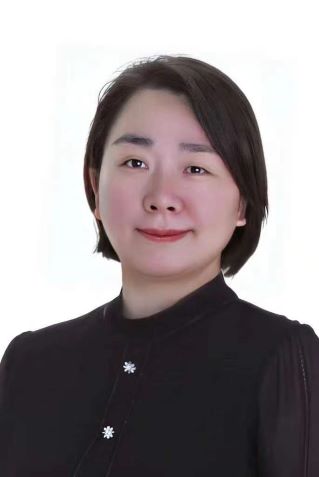 Ren Chunxia, General Manager, Shenzhen Sino-Benny LPG Co., Ltd.
Madame Ren, Chunxia is the General Manager of Shenzhen Sino-Benny LPG Co, Ltd., a wholly-owned subsidiary of Shenzhen Gas Corporation Ltd. She is responsible for the overall business practice of LNG and pipeline natural gas for Shenzhen Gas Resource Sector. She has over 20 years of industry experience in natural gas and has led her team conduct resource negotiation and cooperation with suppliers domestically and globally, which successfully realized the independent international LNG procurement for Shenzhen Gas.
She actively promotes the LNG sales network across the country and has achieved the development of whole industry value chain. In 2021, Shenzhen Gas sales volume of natural gas reached 4.4 billion cubic meters. Her contributions are of great importance in the promotion and utilization of natural gas.
Madame Ren, Chunxia holds a bachelors degree in chemical engineering from Sichuan University and a MBA from Peking University.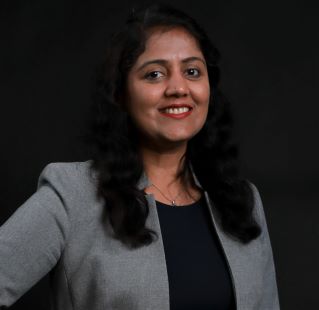 Rakhi Oli, Global Strategy Leader-LNG and Gas; Flowserve Corporation
Rakhi is the Global Strategy Leader-LNG/Gas at Flowserve Corporation. She supports Flowserve's 3D strategy of decarbonization; diversification and digitization to meet wider objectives of Carbon neutrality by promoting LNG as an enabler within the Energy Transition Ecosystem. Her role includes developing market penetration strategies; Strategic Industry Partnerships; M&A; Product Marketing; Stakeholder Engagement; Industry Engagement; Product Technology Development and innovation and Corporate ESG Strategy working closely with Executive Leadership of Flowserve.
Rakhi has 20 years of multi-functional global industry experience in distinct energy projects with a significant focus on North American LNG Project development spanning from conceptual design to EPCC/Execution phase.
Rakhi is a Podcast Founder & host of "Energy Insights with Rakhi". She also manages YouTube Channel- Insight LNG with Rakhi. She is a highly regarded industry discussion leader on LNG and Energy Transition and holistic advocate of D&I promoting diversity as a strong precursor to champion climate crisis. She is master's in chemical engineering from Indian Institute of Technology- Kanpur, India.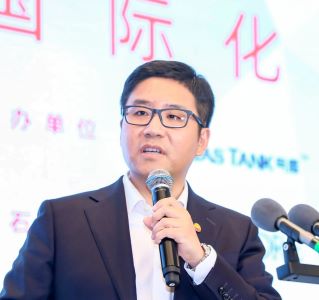 Yaoyu Zhang, General Manager, Global LNG and New Energies, PetroChina International Company Limited (PCI)
Yaoyu manages one of the largest and the most diverse energy portfolios globally with on average 30 mtpa of LNG, 9 mtpa of emissions and 5 million megawatt hours (MWh) of power sales. He is one of the driving forces for the low carbon development in PetroChina. Over the last few years, he built up the world-class carbon trading capability that helped many domestic and global customers offset emissions. In 2021, he played an instrumental role in closing the world's first long term carbon neutral LNG agreement and subsequently delivered a total of 6 cargoes – around a quarter of the global carbon neutral LNG delivery in 2021.
Prior to joining PetroChina, Yaoyu worked for Shell for over 10 years, where he held a number technical and commercial positions in the UK, Netherlands, Qatar and Singapore. His experiences cover LNG projects development, M&A and gas trading and marketing.
Yaoyu graduated from University of Cambridge with a master's degree in Technology and Policy and Heriot-Watt University with bachelor's degree in Petroleum Engineering (First-Class Honours).
The Pioneer – Awarded to an LNG champion demonstrating outstanding business, innovation and/or technology contribution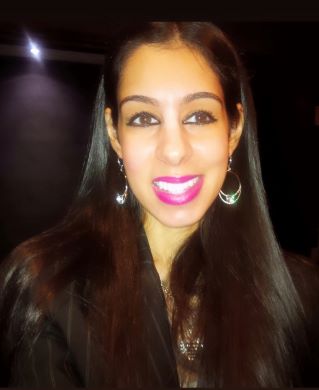 Anan Abdullatif, Senior Commercial Manager LNG, Oman Shipping Company
Anan Abdullatif is a Senior Commercial Manager with Oman Shipping Company and is responsible for commercially managing the company's fleet of LNG vessels. She is a full-fledged chartering executive with 17 years in the LNG business dealing in the international market. Her experience includes negotiating the terms and conditions of the company's commercial/shipping agreements and securing long-term charters for the company's LNG vessels with major gas companies worldwide. Anan manages contracts that generate revenue in excess of 150 million dollars annually.
Anan holds a bachelor's degree in Business Management from Royal Holloway University of London.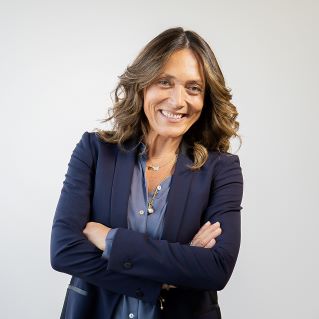 Taciana Peão Lopes, CEO MES-MozUP, Executive Director MWE
Taciana Peão Lopes is a Mozambican energy/oil and gas lawyer with a Masters in Energy Law through the LLM - North Sea Energy Law Program, by the Universities of Oslo, Aberdeen, Groningen and Copenhagen.
She is the CEO of Mozambique Enterprise for Sustainability implementing MozUP (www.mozup.org) – Enterprise Development Center and is the Co-Founder and Executive Director MWE – Mozambique Women of Energy.
Taciana has been a pioneer in bringing an entrepreneurial component and integrating a gender lens into the energy value chain and throughout the oil and gas and power sector. Through MozUP and MWE, she integrates women into all levels of the energy value chain, influencing policies and legal regulatory regimes that are more inclusive, training and mentoring young Mozambicans so that they have more opportunities to participate in the sector.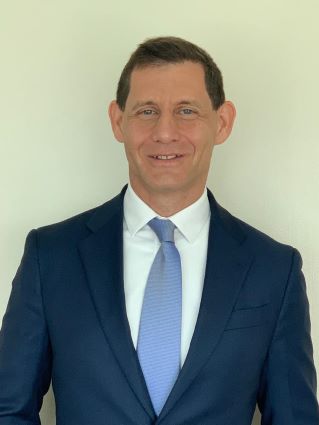 Joseph Sigelman, Chairman & CEO, AG&P Group
Joseph Sigelman runs the AG&P Group, a global energy company that focuses on downstream LNG import and distribution and also includes a major engineering and construction business. Under his leadership, AG&P has started the operations and development of a city gas utility in India covering roughly 8% of the country, as well as the development of an LNG import terminal in the Philippines, the first in the country. Further, AG&P controls Gas Entec, a global leader in LNG technology and engineering.
Joe began his career with Lazard Frères & Co. in New York in investment banking and later worked in private equity with Goldman Sachs in London before starting his first business called OfficeTiger with a partner. OfficeTiger, one of the first BPOs, grew to several thousand employees across multiple countries before being sold to RR Donnelley for $250 million.
Joe graduated with honors from Princeton University's Woodrow Wilson School of Public and International Affairs and received his MBA from The Harvard Business School. He was a World Economic Forum Young Global Leader, a Businessweek Star of Asia and Asia CEO Expat Executive of the Year. Joe is a life member of the Council on Foreign Relations.