The 2020 Power Play Awards is grateful for the expertise and time of the esteemed panel of judges who scored the nominations. The eight international experts from across the LNG value chain have demonstrated their support for inclusion and diversity throughout the energy sector. The judges included: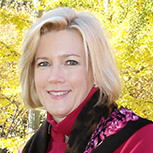 Dena E. Wiggins
President and CEO of the Natural Gas Supply Association (NGSA), United States
As President of NGSA, Dena Wiggins leads the association's efforts to encourage the supply and use of natural gas. She promotes the benefits of competitive markets to ensure reliable and efficient supply, transportation and delivery of natural gas.
She holds a Bachelor of Arts degree from the University of Richmond and a Juris Doctor from Georgetown University Law Center. Ms. Wiggins served as a judge for the first-ever Power Play Awards in 2019.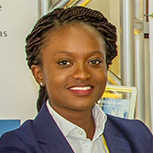 Jocelyne Machevo
External Relations Manager, Eni Rovuma Basin, Mozambique
At only 29 years old, Jocelyne Machevo is the first woman and the first Mozambican to hold a management position at Eni in Mozambique / Eni Rovuma Basin. Currently, she is working in the Coral South FLNG and Rovuma LNG Phase 1 Projects, ensuring alignment with government and stakeholders.
Ms. Machevo holds a master´s degree in Economy and Management of Energy and Environment. She won the 2017 Outstanding Mozambican Woman in Gas & LNG Award and the 2019 Power Play Rising Star Award.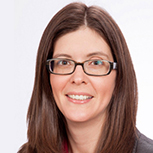 Julie Mayo
Partner, Norton Rose Fulbright, United States
Julie Mayo is a partner in Norton Rose Fulbright's energy transactions practice group and leads the Firm's U.S. oil and gas practice. Her practice focuses on oil, natural gas and electric power projects, with a specialty in natural gas and LNG.
Ms. Mayo is a graduate of the University of Texas School of Law and received her BA and MPH from Emory University. In 2019, she was honored to be the recipient of the first-ever Vanguard Award in the Power Play Awards program.
Monika Simões
Founder and Managing Director, Energy Dialogues, United States
At Energy Dialogues, Monika Simões fosters a global alliance of senior-level decision makers, thought leaders and other key stakeholders from the private and public sector of the energy industry to find solutions to energy security and sustainability challenges.
Ms. Simões holds B.A. and M.A. degrees in Economics and Social Anthropology from the Institut Supérieur de Gestion (ISG) and Université de la Sorbonne - Paris Descartes, in Paris, France, and has studied law at Ruprecht-Karls-Universität Heidelberg, Germany.
Dr. Shamshad Akhtar
Chairperson, Sui Southern Gas Company Limited, Pakistan
Pakistan's first female central bank governor, Dr. Shamshad Akhtar served as Finance Minister holding economic portfolios during the Country's last interim government. Dr. Akhtar has served as Under Secretary of the United Nations, leading global work on the 2030 Sustainable Development Agenda, climate change and financing for development.
A post-doctoral Fulbright fellow from Harvard University with a PhD in economics, she now serves on global and regional advisory councils and chairs boards for a number of Pakistani companies.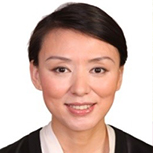 Madame Jin Shuping
Vice President, CNOOC Gas & Power Group, China
Madame Jin joined CNOOC in 1988 and since then she has been working in various financial and managerial positions in CNOOC for 32 years. Currently Madame Jin holds the capacities of Vice President, Chief Information Officer and Senior Economist at CNOOC Gas & Power Group. She has extensive experience in areas of financial and capital management, LNG resource procurement and downstream gas sales, strategic planning and policy research, equity management and information management.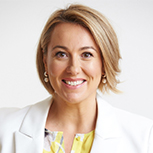 Phaedra Deckart
General Manager, Energy Supply and Origination, AGL Energy Limited, Australia
Phaedra Deckart leads the transformation of AGL's energy supply portfolio, driving commercial negotiations across a range of trading and marketing activities. She is a vocal advocate for women in leadership and is committed to improving diversity and inclusion throughout AGL and more broadly in the community.
Ms. Deckart sits on the Board of the Australian Gas Industry Trust and is a Director of EIM. In 2019, she won the Power Play Rainmaker Award.
Yang-mi Choi
Vice President and Head of KOGAS Research Institute, South Korea
At KOGAS, Yang-mi Choi manages research and development (R&D) to deliver the right solutions for the company. The R&D projects that she manages are focused on technologies needed throughout the natural gas industry value chain (E&P, midstream and downstream) as well as new energy development projects, including hydrogen. Her responsibilities also include identifying and pursuing new businesses and opportunities within the LNG value chain using existing research products.
Ms. Choi holds a degree in Electronic Engineering from Ajou University and a Techno MBA from the Korea Advanced Institute of Science and Technology.