The fifth annual Power Play Award winners were selected from a highly competitive field of professionals in the LNG value chain. Congratulations to all the nominees, finalists and our 2023 winners.
The Rising Star

–

Presented to an outstanding young female professional under 35 years old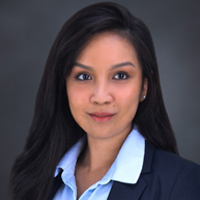 Sarah Hanes
Digital Production Operations Engineer, SLB – Digital & Integration

Sarah Hanes graduated from Colorado School of Mines with Bachelor of Science in Chemical Engineering. Sarah joined SLB, one of the biggest energy service companies, as a Digital Production Operations Engineer. Her work focuses on upstream digital transformation for optimizing production operations. Her expertise spans across production engineering, flow assurance, and production data management.

Notably, she serves as the Co-Chairperson for Young Professionals in the Society of Petroleum Engineers (SPE) Kuala Lumpur section (2022/2023). She actively contributes to the energy industry as she has been on multiple international conference committees, such as the Co-Chairperson for the Development Program for the Offshore Technology Conference Asia (2023/2024) and Young Member Activities Committee for International Petroleum Technology Conference in Bangkok (2022/2023). Sarah's dedication led to her receiving the Outstanding Young Professionals Member Service Award for Northern Asia Pacific Region from SPE International.
The Ambassador

–

Given to a professional who displays outstanding leadership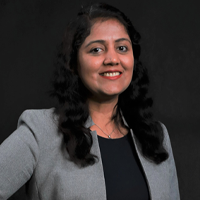 Rakhi Oli
Global Strategy & Partnerships Development Leader – Low Carbon Business segment, Flowserve Corporation

Rakhi is currently the Global Strategy and Partnerships Leader for Flowserve's Low Carbon Business Segment. She supports new markets and products development, Strategic Partnerships and M&A, commercial business strategy and segment management as an enterprise Growth Leader. Overall she has 21 yrs. of global industry experience developing & executing multi-billion-dollar Energy (LNG) infrastructure projects, leading technical design, & project engineering management. A sought after industry discussion leader and author to numerous international publications she wrapped up 2022 as a winner of ESG & Climate Champion by Ally Energy Awards and as ExxonMobil Power Play Award finalist under the Ambassador Category. She is a recognized Industry thought leader and Flowserve's Ambassador connecting the internal and external stakeholders. She is a strong advocate of D&I promoting diversity as a strong precursor to champion climate crisis. She is a masters in Chemical engineering from Indian Institute of Technology-Kanpur India and currently pursuing the Global Executive Leadership Program at The Wharton School of Business.
The Pioneer – Awarded to an LNG champion demonstrating outstanding business, innovation and/or technology contribution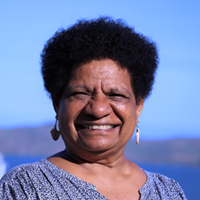 Jane Mogina
Biodiversity and IFC Advisor, TotalEnergies

Jane is a Papua New Guinea biodiversity and IFC advisor for Totalenergies. After working as a lecturer at the University of Papua New Guinea, she became the executive director of the Mama Graun Conservation Trust before joining ExxonMobil as a Senior biodiversity advisor. During this time, she supported the PNGLNG Project, developing and managing the biodiversity and ecology programmes

Jane holds a PhD from the National Australian University and has a strong background in tropical ecology and biodiversity conservation. Her many years of experience in program management is demonstrated through her strategic planning, execution and monitoring in both academic and non-academic environments.